Coaching for those who are ready to get more out of life.
---
You are here for a reason.
---
You are here because you want more. You might want more money, joy, love, confidence, answers, direction, or clients.
Sometimes you feel anxious, depressed and uncertain about what your next steps should be. You may even wonder why you are still bothering at all.
Or perhaps you achieved everything you worked for, only to discover it wasn't what you wanted at all.
I can teach you tools that will help you get more out of life.
---
You will engage creative instincts you thought long forgotten. You will learn tools that will help you get the most out your relationships, family and career. Our collaboration will be a unique, challenging and fun journey of self-discovery.
We will increase self-confidence, self-love and self-acceptance. This work will decrease self-sabotage and your overactive inner critic.
You will learn new and amazing ways to relate to yourself and the outside world.
No matter what you want more of – together we can put you on the path to finding it.
Meet Deanna and her method.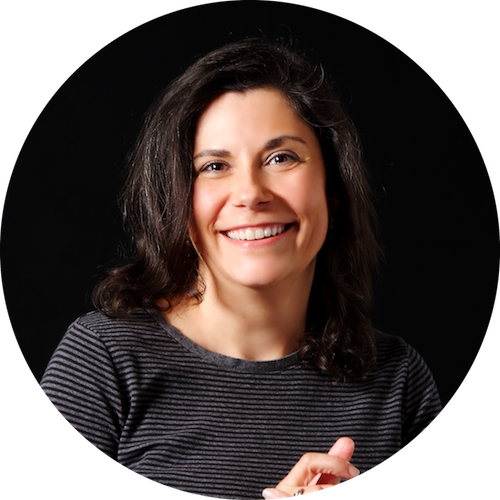 Hi! I'm Deanna Taus, founder of Full Circle Creative, LLC. A marketing and graphic design firm established in 1998. You can read more about that here.
Why hire me? There are a lot of coaches out there. A. Lot. But there is only one Deanna Taus.
From an early age I wanted to be a psychologist and to help people. Seriously – at 12 years old I wanted to be a psychologist. I graduated from Penn State with a BA in psychology and was able to work hand in hand with some of the greatest researchers in the field. But something was missing.
The traditional talk therapy setting was limiting, and the path to get there was long. I decided that path wasn't for me. While I still had a great passion for helping people – it would have to be in a different way.
Fast-forward to 2010 and the work I was conducting with my own business coach. I discovered a method for helping people that I knew had to share with the world. For the next 2 years I studied with Dr. Pinki Feinstein, MD (a prominent Israeli psychiatrist) and became a Psycho-Creative practitioner and Intuitive Painting Instructor.
Dr. Pinki created the Psycho-Creative Method. It involves using our natural creativity to decrease our overactive inner critic. For we are all born naturally creative, it just goes dormant as we age.
When we turn down the volume of our overactive inner critic, we create space for our healthy feelings. Our self-talk improves. We begin to hear, trust and follow our intuition.
Since 2012 I've been helping men and women use creativity to increase self-love, as well as decrease their anxiety, depression and uncertainty.
Don't be afraid of the word love – in business or in life. The world needs more love. The world needs your love. The world needs you to learn how to love yourself to overflowing, so you can share the extra with the rest of us.
---
We SHOULD work together if:
---
You are ready for change.
You are ready to do the work to bring about change.
You are looking for something different than the usual coaching by formula or one-size-fits-all plan.
You are open minded.
You are ready to have fun while you grow.
---
We should NOT work together if:
---
You are looking for a step-by-step formula to follow.
Each person is unique and the path to your success won't be like anyone else's.
You don't want to try new, different or creative ways to approach your current situation.
You are looking for a "Boss Babe" or traditional Executive Coach to help you climb the corporate ladder.
Now I am fully down with the modern female growth and empowerment movement 100%. I will also loudly cheer your victories, and I am a badass boss. But if you are looking for the 'girl boss' experience, I am not your coach. The same goes for traditional executive coaching. While I do know how to help you get more from the career of your choice, I am not familiar with the ins and outs of climbing the corporate ladder.
You do not like fun.
---
One on One
---
We meet virtually once a week for 10 consecutive weeks. Sessions last one hour. During this time we focus solely on helping you learn how to get more out of life.
We will create a customized plan based on your specific goals and dreams. I'll lead you through creative exercises that will help you focus, overcome resistance, and create an action plan, if appropriate. Click here to start a conversation about using creativity to get more out of life.
$1,990 per 10-week block
Not Sure if creative coaching is right for you? Try a laser session.
The Psycho-Creative system is unlike any other coaching method. It is hard to describe and you just need to experience it for yourself.
Click here to schedule your complimentary laser coaching session. In the body of the email answer these questions:
1.) What is one issue that keeps me up at night?
2.) What would my ideal solutions to this issue look like?
Can't Commit to the Full 10 Weeks? Click here to start a conversation about other creative ways you can get more out of life.
---
Intuitive Painting
---
Relax, de-stress and play with color just like when we were kids. Details about Intuitive Painting can be found here.
$25.00 per person/per session
Please sign-up for my email newsletter in order to find out about the next available class.
Want to Host Your Own Intuitive Painting Class?
Four (4) person minimum required. Let's start the conversation here.
---
Custom programs for your group.
---
Create your own custom program. The Psycho-Creative approach is perfect for:
• Team Building Workshops
• Women's and Men's Groups
• Guest Lectures
Email to start a conversation about crafting your own unique group experience.